3M™ Tape Sheets 822 Clear, 4 in x 6 in, 40 pads per inner 5 inners per case 200 pads per case Bulk
3M ID

70070240125
UPC#

00021200616181
3M Product Number

822
Our 3M™ Tape Sheets 822 are pre-cut to 4" x 6" sheets for convenient carrying and "dispenser-less" taping for easy application. Each 25 sheet layered pad has a removable paper tab and is designed for in-field repair of damaged packages, shipping label protection and other, miscellaneous packaging applications such as sealing envelopes and small packages.

Pre-cut to 4" x 6" for in-field repair of damaged packages, shipping label protection, and other packaging applications where convenient carrying and easy application are necessary
Padded for convenient carrying and "dispenser-less" taping -no cutting tool required
Features a removable paper tab for easy handling
Transparent, polypropylene backing with strong synthetic rubber adhesive sticks to bags, boxes, plastic film, metals and glass
Weather resistant and long aging for indoor/outdoor use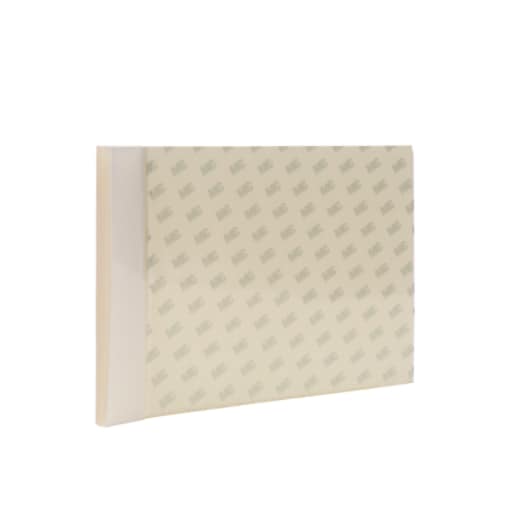 Holds tight to most cartons and containers
No Dispenser, No Problem
Our
3M™ Tape Sheets 822
(PDF, 12.63 Kb) are pre-cut for convenient portability and transportation, virtually eliminating the need for a tape dispenser. These pads are small enough to store in pockets, drawers, tool boxes and on desktops to eliminate bulky dispensing equipment. This feature makes in-field repairs manageable while saving time and effort. Each tape sheet features a removable paper tab for easy dispensing and application. They are ideal for a variety of bonding issues, including label protection and patching and mending of product packaging, preventing costly returns due to damage sustained along the supply chain.
Recommended Applications
Repair damaged or broken packaging or point-of-purchase displays
Industrial covering applications
General reinforcement
Protection of surfaces in manufacturing processes
Box closure
Protect information on boxes from weather damage
Protect labels from yellowing or drying out
Protect and allow for bar code reading
General Label protection
Seal and Protect with a Single Sheet
3M™ Tape Sheets 822 are created from high performance, transparent tape sheets featuring a biaxially orientated durable polypropylene film backing that is strong, conformable and resistant to impact and shock. These tape sheets are coated with an aggressive, long-aging rubber resin adhesive that provides excellent adhesion to many types of surfaces. This adhesive is pressure sensitive and doesn't require heat, moisture or solvent activation prior to use. The backing is abrasion and weather resistant, ensuring they won't peel off while withstanding rigorous conditions.
Attributes
| | |
| --- | --- |
| Adhesion Strength‎ | ‎ 55 oz/in |
| Adhesion Strength (metric)‎ | ‎ 60 N/100mm |
| Adhesive Type‎ | ‎ Hot Melt Synthetic Rubber Resin |
| Applications‎ | ‎ Packaging Repair,‎ General and Primary Packaging |
| Backing Material‎ | ‎ Polypropylene Film |
| Backing Thickness‎ | ‎ 2 mil |
| Backing Thickness (metric)‎ | ‎ 0.05 mm |
| Back-Side Adhesive Thickness (metric)‎ | ‎ 0.05 mm |
| Brand‎ | ‎ 3M |
| Color‎ | ‎ Clear |
| Consumer Label‎ | ‎ No |
| Elongation‎ | ‎ 160 Percent |
| Industries‎ | ‎ Food and Beverage,‎ General Industrial,‎ Retail,‎ MRO,‎ Consumer Goods |
| Length‎ | ‎ 6 Inch |
| Length (Metric)‎ | ‎ 0.15 m |
| Performance Level‎ | ‎ General Use |
| Product Form‎ | ‎ Pad |
| Tape Thickness‎ | ‎ 3.1 Milli-inch (mil) |
| Tensile Strength‎ | ‎ 35 lb/in |
| Tensile Strength (metric)‎ | ‎ 613 N/100mm |
| Thickness‎ | ‎ 3.1 mil |
| Thickness (Metric)‎ | ‎ 0.079 mm |
| Width‎ | ‎ 4 Inch |
| Width (Metric)‎ | ‎ 101.6 mm |