3M™ Hot Melt Applicator TC Palm Trigger 9761, 10 per case
3M ID

62976199307
UPC#

00021200827013
3M Product Number

9761
The 3M™ Hot Melt Applicator TC Palm Trigger 9761 adds comfort and efficiency when applying hot melt adhesive with our 3M™ Hot Melt Applicator TC and LT. It works with the applicator and our 3M™ Quadrack™ Converter 9275 to form a complete system – you can create even, smooth adhesive beads comfortably and easily, without ever touching the adhesive. Durable trigger is shaped for a natural grip.

Eliminates the need to press adhesive with your thumb, improving comfort
Specially shaped for maximum comfort and efficiency
Works with Quadrack™ converter for positive feed-through and smooth, even beads
Part of a system including our 3M™ Hot Melt Applicator TC and LT for excellent hot melt applications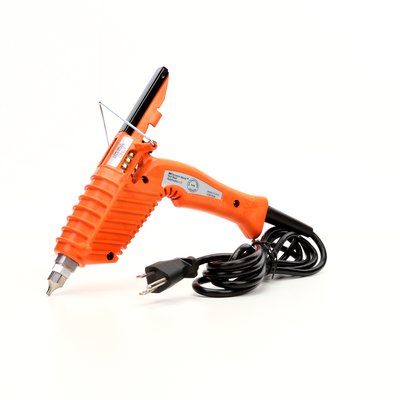 3M™ Hot Melt Applicator LT without Palm Trigger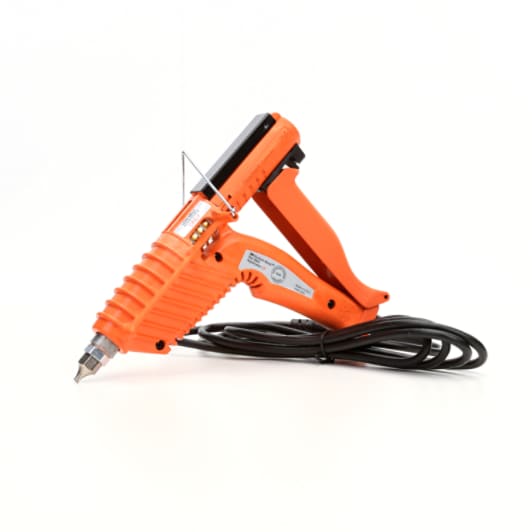 3M™ Hot Melt Applicator LT with Palm Trigger and Quadrack™ Converter
Larger volume hot melt jobs (up to 3.5 pounds of standard-melt adhesive per hour)
Hot melt jobs requiring precision beads
Operations using large amounts of hot melt adhesives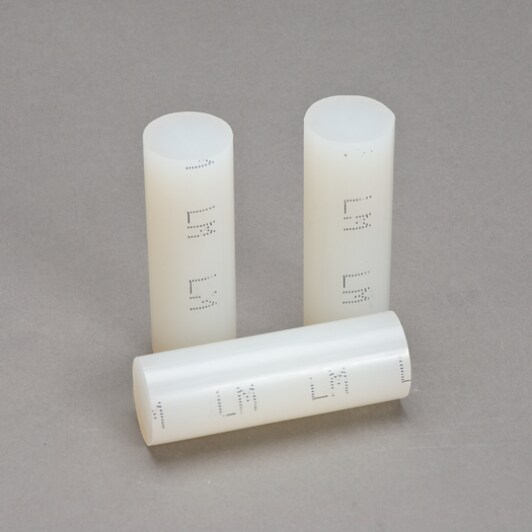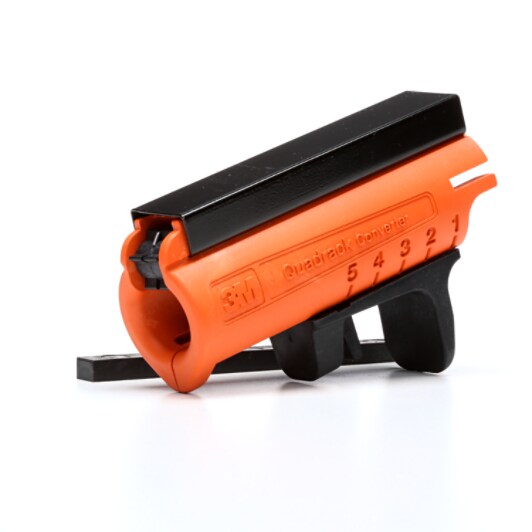 3M™ Hot Melt Applicator Quadrack™ Converter 9275
About Our Hot Melt Applicators
Our 3M™ Hot Melt Applicator TC and LT are lightweight, easy to handle and comfortable to operate for dispensing hot melt adhesives. They use 120V AC / 150W to melt various 5/8" x 2" 3M™ Hot Melt Adhesive Sticks and include a 0.090" tips for a wide variety of adhesive applications. The Palm Trigger and converter use 5/8"x 8" sticks, allowing fewer reloadings and greater productivity. LT units are well suited for low-melt adhesives.
About Our Quadrack™ Converter
The palm trigger and applicator work with our 3M™ Hot Melt Applicator
Quadrack™ Converter 9275
, a feed mechanism which attaches to the rear of the applicator and drives the adhesive to the heat block as you squeeze the trigger. This smooth and even operation keeps the adhesive flowing on demand for consistent beading and efficient usage. The Quadrack uses specially-designed sticks which are uniquely shaped for quick grab and smooth advancement of the adhesive stick in the applicator. The converter also increases the loading capacities, maximizes working time, and reduces frequent reloading upon exhausting shorter hot melt material in these applicators.
Attributes
| | |
| --- | --- |
| Brand‎ | ‎ 3M |
| Consumer Label‎ | ‎ No |
| Industries‎ | ‎ Automotive,‎ Construction,‎ Furniture,‎ Signage,‎ Consumer Goods,‎ Specialty Vehicle,‎ Transportation,‎ General Industrial,‎ Military & Government,‎ Retail,‎ Electronics,‎ Woodworking,‎ Packaging |
| Product Form‎ | ‎ Each |
| Solids Weight Percent (Approximate)‎ | ‎ 100 Percent |