3M™ Hot Melt Applicator EC, 1 per case
3M ID

62968099309
UPC#

00021200895197
3M™ Scotch-Weld™ Hot Melt Applicator EC dispenses both low and hot melt adhesives with melting points ranging from 260ºF – 450ºF (127ºC – 232ºC) . It is designed for use with 5/8" x 8" Quadrack (Q) adhesive sticks and is capable of delivering up to 5.5 pounds of adhesive per hour.

Delivers up to 5.5 pounds of adhesive per hour
Variable temperature control for dispensing both low melt and hot melt adhesives
Palm grip helps improve operator comfort in high demand applications
Accepts Quadrack stick size for smooth and even flow
Designed for use with 5/8" x 8" Q adhesive sticks only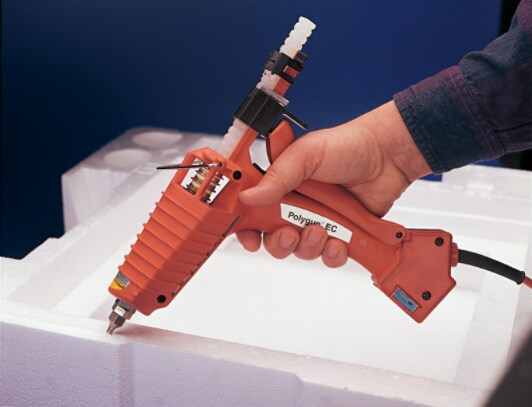 For use with both low melt and hot melt adhesives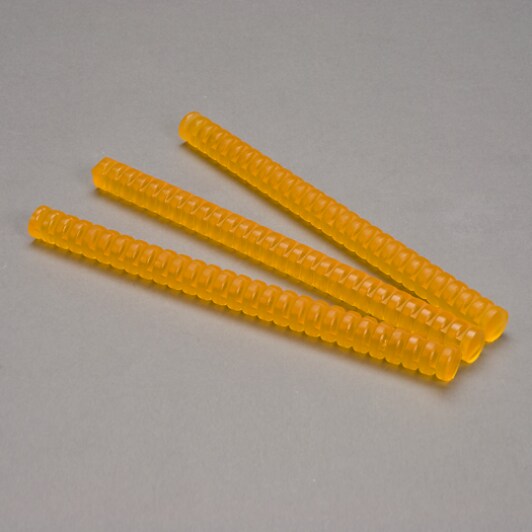 Designed for use with Quadrack adhesive sticks
Dispenses Up to 5.5 Pounds of Adhesive per Hour
Our 3M™ Hot Melt Applicator EC features a unique variable temperature control with 5 changeable modules that produce temperatures ranging from 260°F — 450°F (127°C — 232°C). Each module maintains a specific temperature that corresponds with different adhesives in our
hot melt adhesive line
. The applicator includes a 0.093" tip designed to work well in a wide variety of applications while the comfortable palm grip helps improve operator comfort in high demand applications.
Recommended Applications
Small joint assembly
Large surface lamination
Mounting and trim attachment
Point-of-purchase displays
Trade exhibits
Palm Grip Helps Improve Operator Comfort
Our 3M™ Hot Melt Applicator EC features a comfortable palm grip that that helps improve operator comfort. The balanced design and lighter weight also contribute to an easy, controlled and precise means of manual adhesive application.
Understanding Hot Melt Applicators
Hot melt adhesive applicators, commonly called "glue guns," are tools used to apply liquefied thermoplastic adhesives and are available in low and high-temperature versions. Low-temperature adhesive applicators operate at approximately 250°F (121°C) and are beneficial when bonding heat sensitive materials such as electronics, plastics, and cloth. High-temperature applicators operate at a minimal temperature of approximately 380°F (193°C) and can dispense adhesives that produce a stronger bond than low-temperature adhesives.
Melted adhesive is extruded through a nozzle by either pneumatic pressure, a mechanical trigger mechanism, or with pressure applied directly on the stick. Different nozzles can be used to apply thin, wide strips or narrow, thicker beads. Hot melt adhesive generally sets quickly, ranging from a few seconds to a few minutes, depending on the adhesive formulation.
Click here for more information on 3M™ Hot Melt Adhesive Systems
(PDF, 1.7 Mb)
Attributes
| | |
| --- | --- |
| Adhesive Size‎ | ‎ 5/8 in x 8 in |
| Brand‎ | ‎ 3M |
| Consumer Label‎ | ‎ No |
| Industries‎ | ‎ Automotive,‎ Construction,‎ Furniture,‎ Signage,‎ Consumer Goods,‎ Specialty Vehicle,‎ Transportation,‎ General Industrial,‎ Military & Government,‎ Retail,‎ Electronics,‎ Woodworking,‎ Packaging |
| Operating Temperature‎ | ‎ Variable |
| Output (lbs per hour)‎ | ‎ 3.6 - 5.5 |
| Product Form‎ | ‎ Each |
| Solids Weight Percent (Approximate)‎ | ‎ 100 Percent |