3M™ Hot Melt Adhesive 3738 Q Tan, 5/8 in x 8 in, 11 lb per case
3M ID

62373891324
UPC#

00021200652622
3M Product Number

3738
3M™ Hot Melt Adhesive 3738 delivers a strong, reliable bond for long-term durability and exceptional performance. We formulated our Hot Melt Adhesive 3738 as a 100% solids adhesive, ready to meet the demands of a wide range of applications.

100% solids adhesive that delivers strong, reliable bonds
General purpose adhesive capable of bonding many different materials
Manages high volume applications through high delivery rate
Extended open time provides plenty of time for application, positioning and placement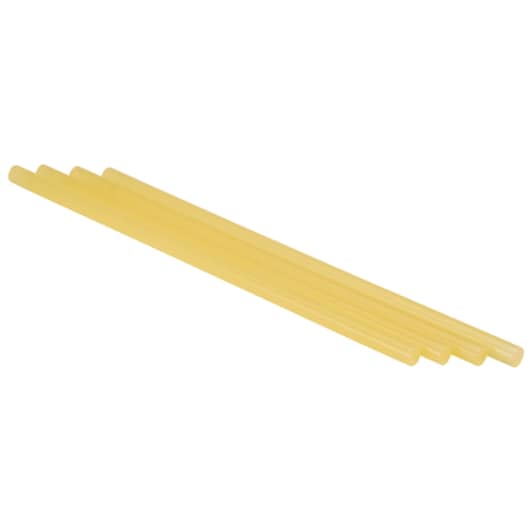 3M™ Hot Melt Adhesive 3738's woodworking application
Assembly
Assembling joining
Attaching
Securing
Repairing
Potting
Panel bonding
Wire tacking
Bundling
Sealing
Encapsulating
Rigidizing
Foam bonding
Packaging
Hot Melt Adhesives in Brief
Hot melts are 100% solids thermoplastic resins. These adhesives are engineered to re-melt after bonding if exposed to high enough temperatures. The advantages of hot melt adhesives is that, unlike mechanical fasteners and sealing tapes, they are virtually invisible between surfaces.
Our hot melt adhesives liquefy when heated, quickly fill gaps and wet the bonding surface. When they are applied to a surface, they cool, harden and reach their bond strength within seconds. Due to their quick work-life, you can move assemblies immediately upon application which eliminates the need for clamps, fixturing or additional drying time and energy.
Easy to Use, Ready for Success
3M™ Hot Melt Adhesive 3738 provides you with a strong, reliable bond and a tried-and-true hot melt glue solution for many kinds of applications. Benefit from our formula that delivers extended open time and a high delivery rate to ensure you successfully meet all of your project goals and requirements.
Learn more about 3M™ Hot Melt Adhesives
(PDF, 3 Mb)
Attributes
| | |
| --- | --- |
| Adhesive Type‎ | ‎ Ethylene Vinyl Acetate |
| Application Method‎ | ‎ Handheld Process |
| Brand‎ | ‎ 3M |
| Color‎ | ‎ Tan |
| Consumer Label‎ | ‎ No |
| Heat Resistance‎ | ‎ 130 Degree Fahrenheit |
| Industries‎ | ‎ Automotive,‎ Construction,‎ Furniture,‎ Signage,‎ Consumer Goods,‎ Specialty Vehicle,‎ Transportation,‎ General Industrial,‎ Military & Government,‎ Retail,‎ Electronics,‎ Woodworking,‎ Packaging |
| Length‎ | ‎ 8 Inch |
| Length (Metric)‎ | ‎ 0.2 m |
| Maximum Operating Temperature (Fahrenheit)‎ | ‎ 130 Degree Fahrenheit |
| Net Weight‎ | ‎ 11 Pound |
| Open Time‎ | ‎ 50 Second |
| Product Form‎ | ‎ Pound |
| Size‎ | ‎ Q |
| Solids Weight Percent (Approximate)‎ | ‎ 100 Percent |
| Substrate 1‎ | ‎ Paper & Cardboard |
| Substrate 2‎ | ‎ Paper & Cardboard |
| Substrates‎ | ‎ Paper & Cardboard |
| Width‎ | ‎ 0.62 Inch |
| Width (Metric)‎ | ‎ 15.9 mm |