3M™ Scotch-Weld™ EPX™ 10:1 Plunger, 10 per Box
3M ID

62916099104
UPC#

00051115690440
3M Product Number

10:1 Plunger
Choose the 3M™ Scotch-Weld™ EPX™ 10:1 Plunger for efficient application of our 10:1 45mL 3M™ Scotch-Weld™ Structural Adhesive Duo-Pak Cartridges.

Designed for use with 3M™ Scotch-Weld™ Structural Acrylic adhesives 45 mL 10:1 cartridge
Provides exact metering of components
Approved accessory for 3M™ Scotch-Weld™ EPX™ Plus II Applicator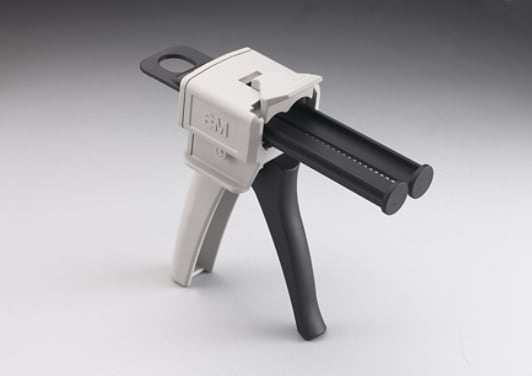 For use with the 3M™ Scotch-Weld™ EPX™ Plus II Applicator
Our 3M™
Scotch-Weld
™ EPX™ 10:1 Plunger performs to exact requirements for easy uniform application. This 3M approved accessory works with our 3M Duo-Pak cartridge to simultaneously meter, mix and apply two-part adhesives and potting compounds.
Choose original 3M accessories to ensure the accurate performance of the
3M™ Scotch-Weld™ EPX™ Plus II Applicator
for the ideal system for assembly , maintenance and in-field service.
Attributes
| | |
| --- | --- |
| Brand‎ | ‎ Scotch-Weld |
| Color‎ | ‎ Black |
| Consumer Label‎ | ‎ No |
| Industries‎ | ‎ Transportation,‎ Specialty Vehicle,‎ Metalworking,‎ Construction,‎ Automotive,‎ Signage,‎ General Industrial,‎ MRO,‎ Appliance,‎ Electronics,‎ Consumer Goods,‎ Aerospace |
| Product Form‎ | ‎ Each |