3M™ Safety Stripe Tape 5702 Black/Yellow, 3 in x 36 yd 5.4 mil,12 Individually Wrapped Conveniently Packaged
3M ID

70006747722
UPC#

00051115688263
3M Product Number

5702
Developed to provide clear safety indication for driving and walking lanes, hazardous areas, protruding equipment and low hanging objects, our durable 3M™ Safety Stripe Tape 5702 is an ideal choice for your applications. The color is embedded into the vinyl backing to resist abrasion, scuffing and moisture which might affect visibility.

Color is embedded into the tape construction to provide long-term, high visibility and abrasion resistance
One-piece, clean removal from many surfaces which helps reduce clean-up and labor costs
Unique stretch properties enable tape to remain stretched to conform to uneven surfaces without lifting and retracting
Rubber adhesive provides excellent holding strength on many surfaces
Good solvent resistance for long service life
Quick application of tape eliminates prep work and clean-up processes associated with painting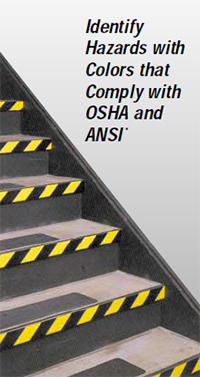 Unlike non-adhesive caution or barricade tape, 3M Safety Tape features a rubber adhesive that sticks quickly to a variety of surfaces, and removes just as easily, leaving no messy residue. Flexible and abrasion resistant, it conforms around corners, curves and on uneven surfaces.
Built Tough for Long Lasting Use
3M Safety Stripe Tape 5702 features a vinyl backing with pressure-sensitive rubber adhesive. It is 5.5 mils thick with an adhesion of 19 oz/in, a tensile strength of 15 lbs/in and elongation at break of 170%. Knowing that durability is essential in the workplace, we made 3M Safety Stripe Tape 5702 to resists most common solvents including acids and alkaline chemicals.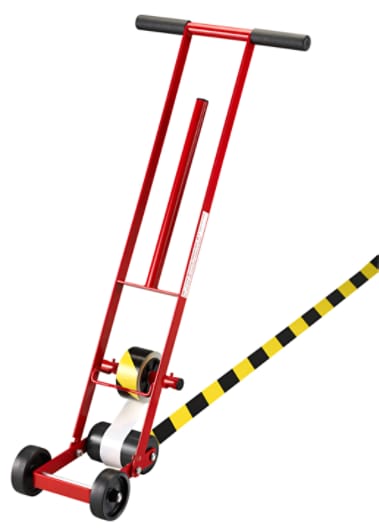 Marks Lanes, Hazards and Safety Areas
Our vinyl tapes are excellent for many general purpose applications, including safety markings, color coding, abrasion protection, masking, sealing, and splicing. Using vinyl tape for lane marking instead of painting eliminates the need to ventilate paint solvents. And since vinyl tapes can be removed quickly and cleanly, they are also a faster, more versatile and less costly option than painting.
Learn more about our 3M™ Lane Marking applicator
3M Safety Stripe Tape 5702 Highlights:
Easy to apply and sticks to any clean, dry surface
Vinyl backing resists most common solvents for long lasting performance
Vivid yellow and black diagonal stripes are locked into the tape for high visibility
Conforms around curves, corners and on uneven surfaces
Attributes
| | |
| --- | --- |
| Adhesion Strength‎ | ‎ 19 oz/in |
| Adhesion Strength (metric)‎ | ‎ 21 N/100mm |
| Adhesive Type‎ | ‎ Rubber |
| Applications‎ | ‎ Floor and Safety Marking,‎ Safety & Hazard Marking |
| Backing Material‎ | ‎ Vinyl |
| Backing Thickness‎ | ‎ 4.2 mil |
| Backing Thickness (metric)‎ | ‎ 0.11 mm |
| Brand‎ | ‎ 3M |
| Color‎ | ‎ Black/Yellow |
| Consumer Label‎ | ‎ No |
| Elongation‎ | ‎ 170 Percent |
| Industries‎ | ‎ Transportation,‎ Specialty Vehicle,‎ Automotive,‎ Military & Government,‎ General Industrial,‎ MRO |
| Length‎ | ‎ 36 Linear Yard |
| Length (Metric)‎ | ‎ 32.91 m |
| Maximum Operating Temperature (Celsius)‎ | ‎ 76 Degree Celsius |
| Maximum Operating Temperature (Fahrenheit)‎ | ‎ 170 Degree Fahrenheit |
| Minimum Operating Temperature (Fahrenheit)‎ | ‎ 40 Degree Fahrenheit |
| Performance Level‎ | ‎ High Performance |
| Product Form‎ | ‎ Roll |
| Shelf Life in Months (from date of manufacture)‎ | ‎ 18 |
| Tape Thickness‎ | ‎ 5.4 Milli-inch (mil) |
| Tensile Strength‎ | ‎ 15 lb/in |
| Tensile Strength (metric)‎ | ‎ 260 N/100mm |
| Width‎ | ‎ 3 Inch |
| Width (Metric)‎ | ‎ 76.2 mm |