3M™ Fastbond™ Contact Adhesive 30H Green, 270 gal Tote Tank, Schutz Returnable Recycl poly, 1 tote
3M ID

62427999321
UPC#

00021200313431
3M Product Number

30H
3M™ Low Mist Contact Adhesive 30 is a water-dispersed, high-strength adhesive that provides high coverage and immediate bond strength. It features a long bonding range and good heat resistance. The low mist formula helps reduce waste, providing an economical solution that maximizes coverage when sprayed.

Bonds most foamed plastics, plastic laminate, wood, plywood and canvas to themselves and to each other
Post-formable, heat resistant and non-flammable in the wet state
Low mist formula reduces waste and improves coverage over standard sprays
Creates a very high strength, heat resistant bond
Adhesive can be applied by spray, brush or rolled to help improve efficiency in application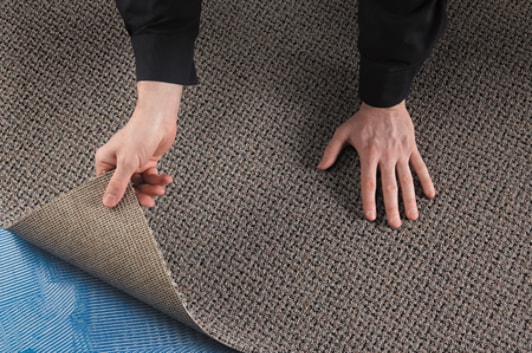 3M™ Low Mist Contact Adhesive 30 is ideal for decorative laminate applications where non-flammability and low VOCs are critical
Recommended Applications
Most formed plastics
Plastic laminate
Wood
Plywood
Wood veneer
Canvas
High Immediate Strength, Long Bonding Range
Formulated for success, 3M™ Low Mist Contact Adhesive 30 delivers high immediate bonding strength with a long bonding range. Our design offers a great solution for bonding porous substrates to porous or non-porous substrates with time for positioning and adjustments.
Applying Your Adhesive
Whether it is being sprayed, brushed or rolled on, the application of your 3M™ adhesive is a straightforward process. Start by carefully applying your adhesive to your surface until you've formed a uniform coat. Using an overlapping pattern, the application of one coat should prove sufficient for most surfaces. Effective adhesive coverage is accomplished when 80% or more of the surface is covered. Some substrates, including porous materials, may require an additional coat. In order to apply additional adhesive, simply wait until the existing adhesive becomes dry to the touch, and then proceed with the application of the additional coat.
Attributes
| | |
| --- | --- |
| Application Method‎ | ‎ Roll,‎ Spray,‎ Brush |
| Applications‎ | ‎ Bond Polystyrene Foam Panels |
| Brand‎ | ‎ Fastbond |
| Color‎ | ‎ Green |
| Consumer Label‎ | ‎ No |
| Environmental Considerations‎ | ‎ Ozone Transport Commission,‎ Helps contribute to LEED® credits,‎ California Air Resources Board,‎ GREENGUARD® Certified,‎ Low VOC |
| Flame Retardant‎ | ‎ Non-flammable |
| Heat Resistance‎ | ‎ <230 Degree Fahrenheit |
| Industries‎ | ‎ General Industrial |
| Net Weight‎ | ‎ 270 Gallon |
| Open Time‎ | ‎ Up to 4 hours |
| Product Form‎ | ‎ Bulk |
| Solids Weight Percent (Approximate)‎ | ‎ 42.4 to 50 Percent |
| Substrate 1‎ | ‎ Rigid Foam (Beadboard Styrene),‎ Flexible Foam (Latex, Urethane),‎ Fabric, Felt, Cork & Fibrous Glass,‎ Rigid Foam (Urethane),‎ Leather,‎ Plastics (High Performance Nylon),‎ Plastics (ABS, PVC, Acrylic),‎ Metal,‎ Fabric, Felt, Cork & FibrousGlass,‎ Plastics (Polyolefins and Thermoplastic Elastomers),‎ Paper & Cardboard,‎ Glass & Ceramics,‎ Wood & Hardboard,‎ Plastics (Flexible Vinyl),‎ Rubber (Except EPDM) |
| Substrate 2‎ | ‎ Rigid Foam (Beadboard Styrene),‎ Flexible Foam (Latex, Urethane),‎ Rigid Foam (Urethane),‎ Leather,‎ Plastics (High Performance Nylon),‎ Plastics (ABS, PVC, Acrylic),‎ Metal,‎ Plastics (Polyolefins and Thermoplastic Elastomers),‎ Paper & Cardboard,‎ Glass & Ceramics,‎ Wood & Hardboard,‎ Plastics (Flexible Vinyl),‎ Rubber (Except EPDM) |
| Substrates‎ | ‎ Rigid Foam (Beadboard Styrene),‎ Flexible Foam (Latex, Urethane),‎ Fabric, Felt, Cork & Fibrous Glass,‎ Rigid Foam (Urethane),‎ Leather,‎ Plastics (High Performance Nylon),‎ Plastics (ABS, PVC, Acrylic),‎ Metal,‎ Plastics (Polyolefins and Thermoplastic Elastomers),‎ Paper & Cardboard,‎ Glass & Ceramics,‎ Wood & Hardboard,‎ Plastics (Flexible Vinyl),‎ Rubber (Except EPDM) |
| Volatile Organic Compounds (VOCs)‎ | ‎ 37 Grams Per Litre |
| Volume‎ | ‎ 270 gal |