3M™ Extreme Sealing Tape 4412G Gray , 24 in x 18 yd, 1 roll per case
3M ID

70006742020
UPC#

00051115642623
3M Product Number

4412G
3M™ Extreme Sealing Tape 4412G is a gray, 2.0 mm thick, highly conformable, single-side acrylic tape with a high performance ionomer backing. Our tape was specifically designed to give you professional results under outdoor exposure to direct sunlight, as well as temperature and humidity extremes while creating an effective seal over an existing joint, seam or penetration.

Very good resistance to many common industrial solvents as well as elevated temperature exposure
Tacky adhesive sticks on contact for immediate bond with no drying time, oozing or clean up
Conformable tape forms effective seals over contours, edges, rivets and screw heads
Durable ionomer backing resists UV and chemical exposure
Backing is paintable and offers a clean appearance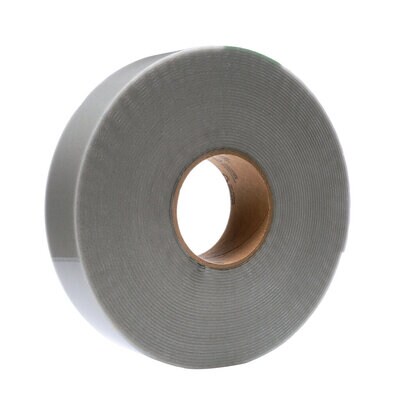 3M™ Extreme Sealing Tape 4412G
(PDF, 275 Kb) is an ideal solution for "roof-to-trim" sealing and sealing around roof top mechanical fasteners on commercial vehicles, eliminating the need for large quantities of liquid sealants. It is very tacky and meets the needs for a wide variety of difficult sealing applications. As a single coated tape, the sealing is generally done by "oversealing" an existing joint or penetration, as opposed to "between surface sealing" applications typically done with a double coated tape, gasket, or liquid sealant/adhesive. The acrylic adhesive used in
3M™ Extreme Sealing Tape
(PDF, 1.8 Mb) is manufactured from the same technology platform as 3M™ VHB™ Tapes.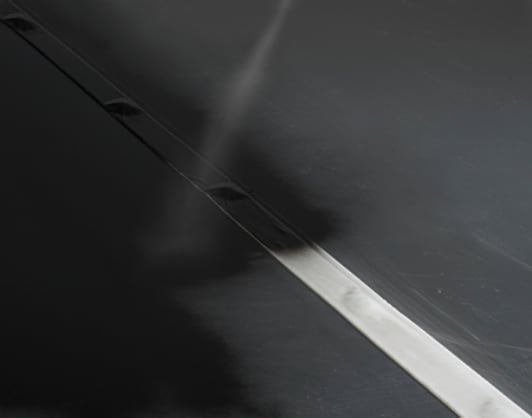 Paintable Surface
This pressure sensitive adhesive tape offers exceptional performance for difficult sealing applications. The ionomer film backing is very tough yet flexible and abrasion resistant. It is conformable for creating an effective seal over contours, edges rivets and screw heads. The thick acrylic adhesive is very soft and has excellent sealing properties along with good outdoor durability. It is designed to bond strongly to the ionomer film so that overlapping tape joints can be made while maintaining a strong, effective seal.
What are Ionomers?
Ionomers are comprised of any class of polymer materials consisting of thermoplastic resins stabilized by ionic cross-linkages. Some commercial applications for ionomers are golf ball covers, semipermeable membranes, sealing tape and thermoplastic elastomers.
Attributes
| | |
| --- | --- |
| Brand‎ | ‎ 3M |
| Color‎ | ‎ Gray |
| Consumer Label‎ | ‎ No |
| Industries‎ | ‎ Transportation,‎ Specialty Vehicle,‎ General Industrial |
| Length‎ | ‎ 18 Linear Yard |
| Length (Metric)‎ | ‎ 16.45 m |
| Product Form‎ | ‎ Roll |
| Thickness‎ | ‎ 80 mil |
| Thickness (Metric)‎ | ‎ 2 mm |
| Width‎ | ‎ 24 Inch |
| Width (Metric)‎ | ‎ 609.6 mm |