3M™ Dual Lock™ Reclosable Fastener SJ3481 400 Black, 1 in x 48 in 0.35 in (8.9 mm), 40 per case
3M ID

70070115004
UPC#

00021200670145
3M Product Number

SJ3481
3M™ Dual Lock™ Reclosable Fastener SJ3481 is up to five times stronger in tensile than hook-and-loop fasteners. As tough, mushroom-shaped stems snap together, they provide both the tensile strength to replace traditional fasteners and a cleaner looking result. These fasteners can be opened and closed, up to 1,000 times before losing 50% of the original tensile strength.

Snap-in-place installation replaces screws and nails, snaps, and rivets
Reclosable system is up to five times stronger in tensile than typical hook-and-loop fasteners
Non-adhesive rigid back to be used in partnership with hot melt or liquid adhesives
Black fastener is hidden when closed and provides clean, smooth appearance
Ideal for indoor and outdoor use to attach doors, access panels, cushions, headliners, signs and display components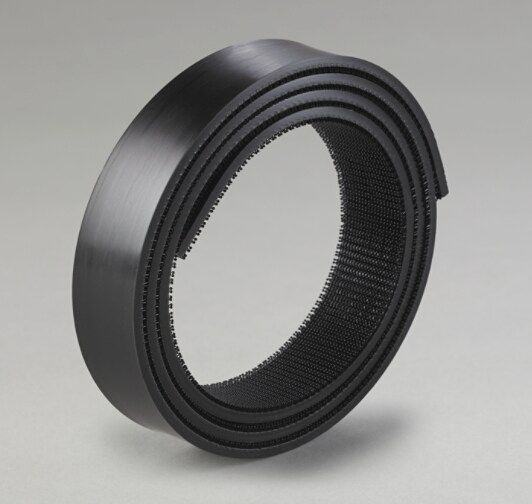 Non-adhesive rigid back should be used with hot melt or liquid adhesives
Solve Attachment Challenges in an Instant
The mushroom-shaped heads on the 3M™ Dual Lock™ Reclosable Fastener SJ3481 easily slide over each other, allowing for the positioning of parts before they are snapped together to create a firm fastening attachment. When mated, the fasteners are hidden from view and leave an unbroken surface to help create a smooth, clean appearance.
Recommended Applications
Access panels on exercise equipment
Attaching accessories to computer monitors
Interior signage
Decorative trim attachment
Kick plates on office partitions
Select the right Fastener for the Job
3M™ Dual Lock™ Reclosable Fastener SJ3481 is a "Type 400," meaning its surface has approximately 400 stems per square inch. Stems and heads are manufactured from polyolefin and the backing is made of rigid polypropylene. For use with a variety of hot melt or liquid adhesives, it can be bonded to aluminum, steel, acrylic, rigid vinyl, polycarbonate, polystyrene, glass and sealed wood. This construction allows for better contact with surfaces having slight texturing or surface irregularities. To gain various levels of holding power, this fastener can be mated with different
3M™ Dual Lock™ Reclosable Fastener
(PDF, 382 Kb) types. Suggested combinations of mated fasteners are:
Type 250 to Type 170
Type 250 to Type 250
Type 170 to Type 400
Type 250 to Type 400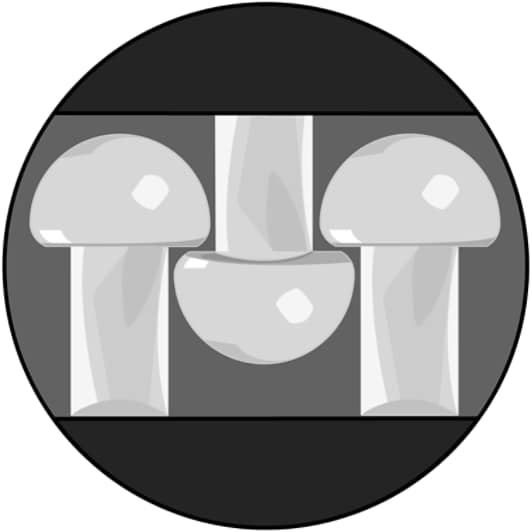 Mushroom-shaped heads slide over each other and snap together
How it works:
When two pieces of 3M™ Dual Lock™ Reclosable Fasteners are pressed together, the stems flex and the mushroom heads slide past each other. After passing the mushroom heads on the opposing mating piece, a stem snaps up into its original position, interlocking with the opposing heads. The audible snap signals the fastener is engaged. The attachment formed may be as effective as screws or rivets, but will peel apart for repositioning. 3M™ Dual Lock™ Reclosable Fasteners are used extensively in attaching access panels, interior signage, decorative trim and kick plates on office partitions.
Today, designers, manufacturers, and consumers expect more options to secure, attach and connect surfaces.
3M™ Dual Lock™ Reclosable Fasteners
offer instant installation and high-strength attachment, yet can be opened as easily as zippers. That functional flexibility, as well as superior aesthetics, reduced weight, and savings in labor and installation costs, make these innovative fasteners a popular and effective solution.
Attributes
| | |
| --- | --- |
| Adhesive Type‎ | ‎ Non Adhesive |
| Brand‎ | ‎ Dual Lock |
| Closure Life‎ | ‎ 1000 |
| Color‎ | ‎ Black |
| Consumer Label‎ | ‎ No |
| Engaged Thickness‎ | ‎ 0.2 Inch |
| Flame Retardant‎ | ‎ No |
| Industries‎ | ‎ Transportation,‎ Specialty Vehicle,‎ Construction,‎ Automotive,‎ Furniture,‎ Medical,‎ Military & Government,‎ General Industrial,‎ Retail,‎ MRO,‎ Electronics,‎ Packaging |
| Length‎ | ‎ 48 Inch |
| Length (Metric)‎ | ‎ 1.21 m |
| Low Profile‎ | ‎ No |
| Maximum Operating Temperature (Celsius)‎ | ‎ 93 Degree Celsius |
| Maximum Operating Temperature (Fahrenheit)‎ | ‎ 200 Degree Fahrenheit |
| Product Form‎ | ‎ Box |
| Stem Density‎ | ‎ 400 |
| Width‎ | ‎ 1 Inch |
| Width (Metric)‎ | ‎ 25.4 mm |